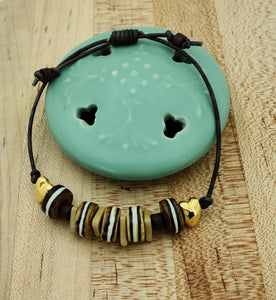 Drag mouse pointer over photo to magnify.
These wooden beads remind me of scrumptious little ice cream sandwiches!

Chocolate & tan spacers and gold plated ceramic hearts are also showcased.

As a leather slide bracelet, the length varies from 7ish to 9ish inches.
My sister also wears these as an ankle bracelet!